Pistoia Italian Culture Capital City 2017
Guided tours to Pistoia Italian Cultur Capital City 2017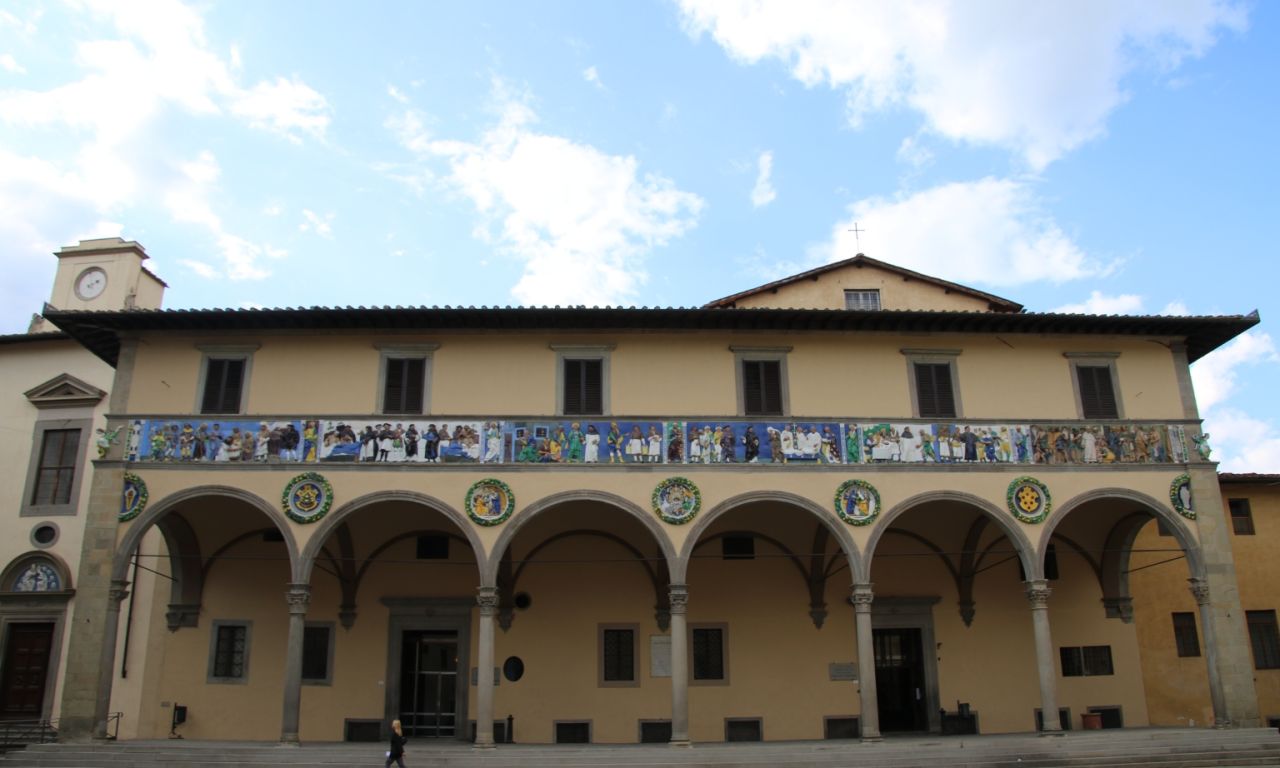 PISTOIA ITALIAN CAPITAL CITY OF CULTURE 2017
Pistoia has been designated in 2017 as the capital of Italian culture. What better time, then to discover its hidden treasures with a licensed tour guide who will lead you through itineraries far from mass tourism, proposing a rich program of events planned according to the age of participants.
GUIDED TOURS IN PISTOIA ITALIAN CAPITAL CITY OF CULTURE
The heart of our guided tours is the historic center of the city which dialogues with the other centers of art and culture of the suburbs, in a kind of widespread and interactive museum : it is no coincidence that from the month of January a laser beam links Palace Fabroni with the Celle farm, the two main places of modern and contemporary visual arts, in the center of Pistoia the first, in the suburban outskirts the second . This year in a guided tour of the town you will discover the charm of medieval streets but also the vocation to contemporary art thanks to Marino Marini, Fernando Melani, Roberto Barni, local and international artists at the same time. It is in the Marino Marini Museum, housed in the monumental complex of the convent of the Tau, that from the month of February 2017 themed guided tours are offered every day and, on weekends, workshops for children.
CONTEMPORARY ART IN PISTOIA
The exhibition "Cities of Michelucci", held from 25 March to 21 May in the beautiful frescoed halls of the Palazzo Comunale will approach us to the figure of Giovanni Michelucci. Guided tours of the exhibition will teach about drawings, plans, models, sketches and models of the versatile architect from Pistoia, that among his other works designed the Florence train station. An international conference dedicated to the artist will be held on the inaguration day of the exhibition and will be followed by workshops throughout the year and initiatives dedicated to him.
Let us then get surprised by a small town which is proposing as the average European city model that invests in green economy and an environmentally sustainable development, as well as by its professional and enthusiastic tour guides .
Caterina Rossi, your Tour Guide in Pistoia and Florence